---
Tabknits — Rifle Paper Co
Posted by Theresa Black on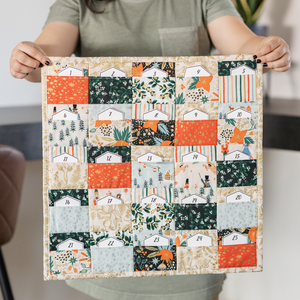 December 1st will soon be upon us, and one of the most special things to do is celebrate Advent! Here are 25 ideas of activities you can do, one for each day of December leading up to Christmas. You can switch around the order, of course, and add your own. Put up your Christmas decorations Go to the library and pick out some new Christmas books Watch a Christmas movie together Go for a walk or ride to see Christmas lights View a production of The Nutcracker Have a hot cocoa or tea party after school Pick out a poinsettia...
---
Posted by Theresa Black on
I love to wear colorful clothing year 'round, but when summer arrives I feel a special need to dress as colorfully as possible, and that includes accessories! Here are a few of my favorite summer accessories, from Etsy shops and of course one from Rifle Paper Co. First up, my all-time favorite necklaces from Tula Blue! I have a simple round Amazonite (a bluish green) stone choker necklace that I wear every day all day. They're baby-proof, water-proof, and life-proof! I love these new crescent moon shapes, and the colors are so fun! I recently purchased a pair of Rifle...
---
Posted by Theresa Black on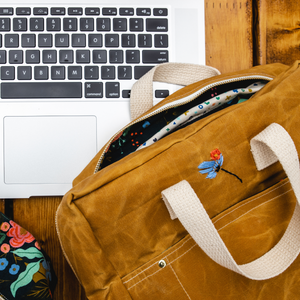 What's the perfect combination of rugged and dainty? Waxed canvas!
It's tough, water resistant, and has wrinkled good looks. It comes in gorgeous colors, coordinates with antique brass metal pieces, and looks great embroidered!